T.K.O. Tournament America
T.K.O. Tournament America is a major Dota 2 esports tournament. The event took place on 04/02/2014 - 22/03/2014 and (being specified) teams participated. The prize pool was $ 30000, so the players had something to compete for!
First place was taken by the EG team, having won $ 14000. The second place belongs to the Liquid team. Their winnings amounted to $ 8500. The bronze medalist was a team called Cloud9, and their prize was $ 4500.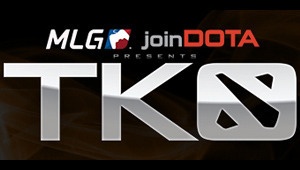 04/02/2014 - 22/03/2014

Dota 2

(being specified)

$ 30000
Tournament Results

All Winners
#
Team
Players

Prize Money

Prize

4
eHug
-
$ 1500
5
Rvg
-
$ 1500